Lobster Flats

This project began as a winter walk around a barren, dulse-strewn tidal plain on Grand Manan, the largest of New Brunswick, Canada's rocky islands in the Bay of Fundy. Over the decades, local lobstermen constructed a vast, interconnected network of containment ponds there, standing like stockades on a cobble and sand plain that emerges waterlogged from the sea with every ebb tide. Freshly caught lobsters are kept alive in these holding ponds until market time. At low tide, the wooden walls and tall poles that demarcate the rectangular ponds tower high in the air.

On clear and windless days the quiet ponds left behind by the retreating water become surreal reflecting pools; their slatted walls appear to float in the reflected sky. Water trickles underfoot, always on the move. After the tide turns and the sea rushes in again, all that protrudes from the surface of the bay are the forlorn tops of the weatherbeaten, walled-in pens.

That December afternoon, a chill wind sizzled through the vertical wooden slats draped in seaweed, rope and netting, adding a treble-tone to the mental music I heard: a faint, repeating, patterned loop of low drones, clicks and snippets of song.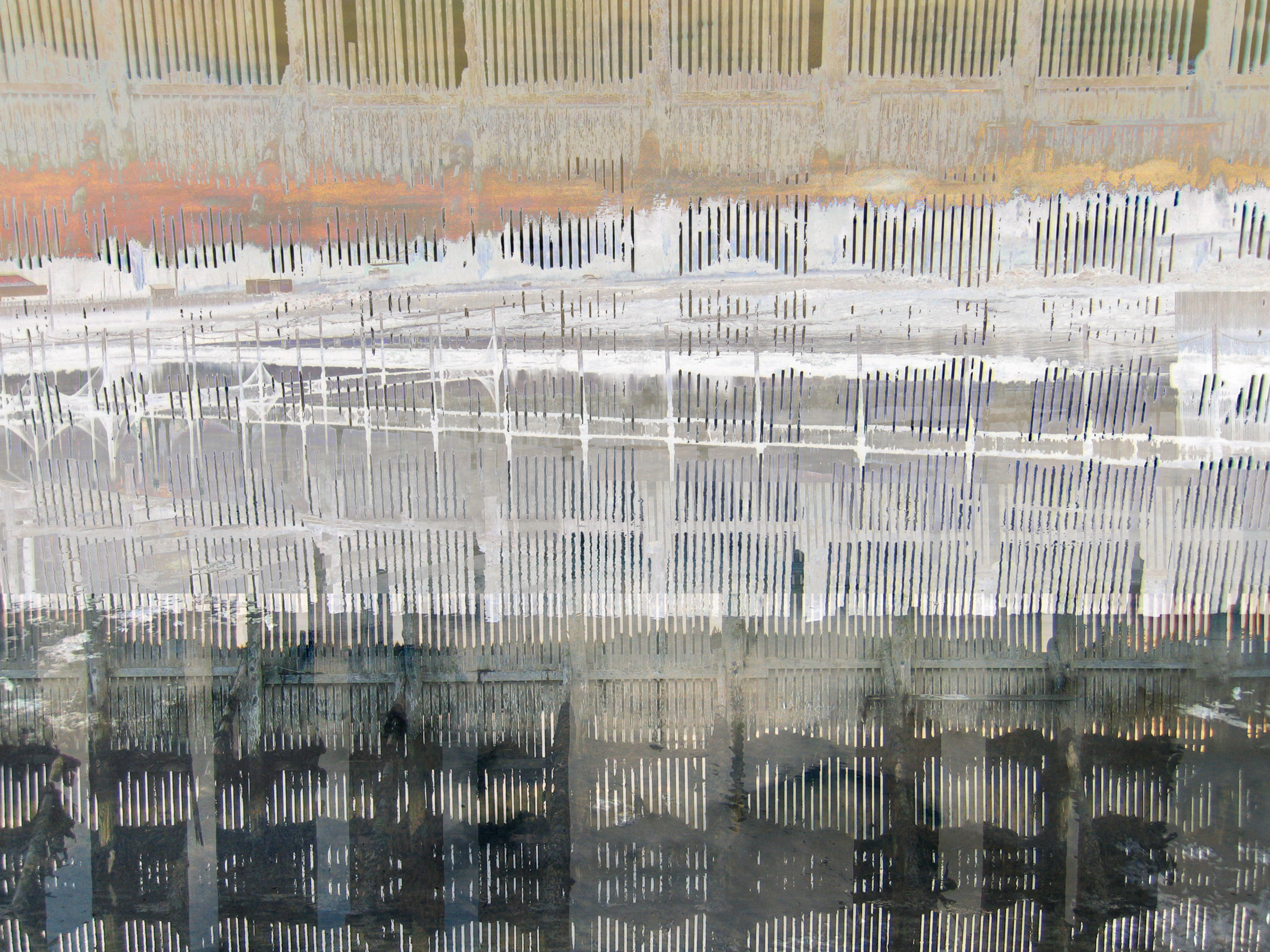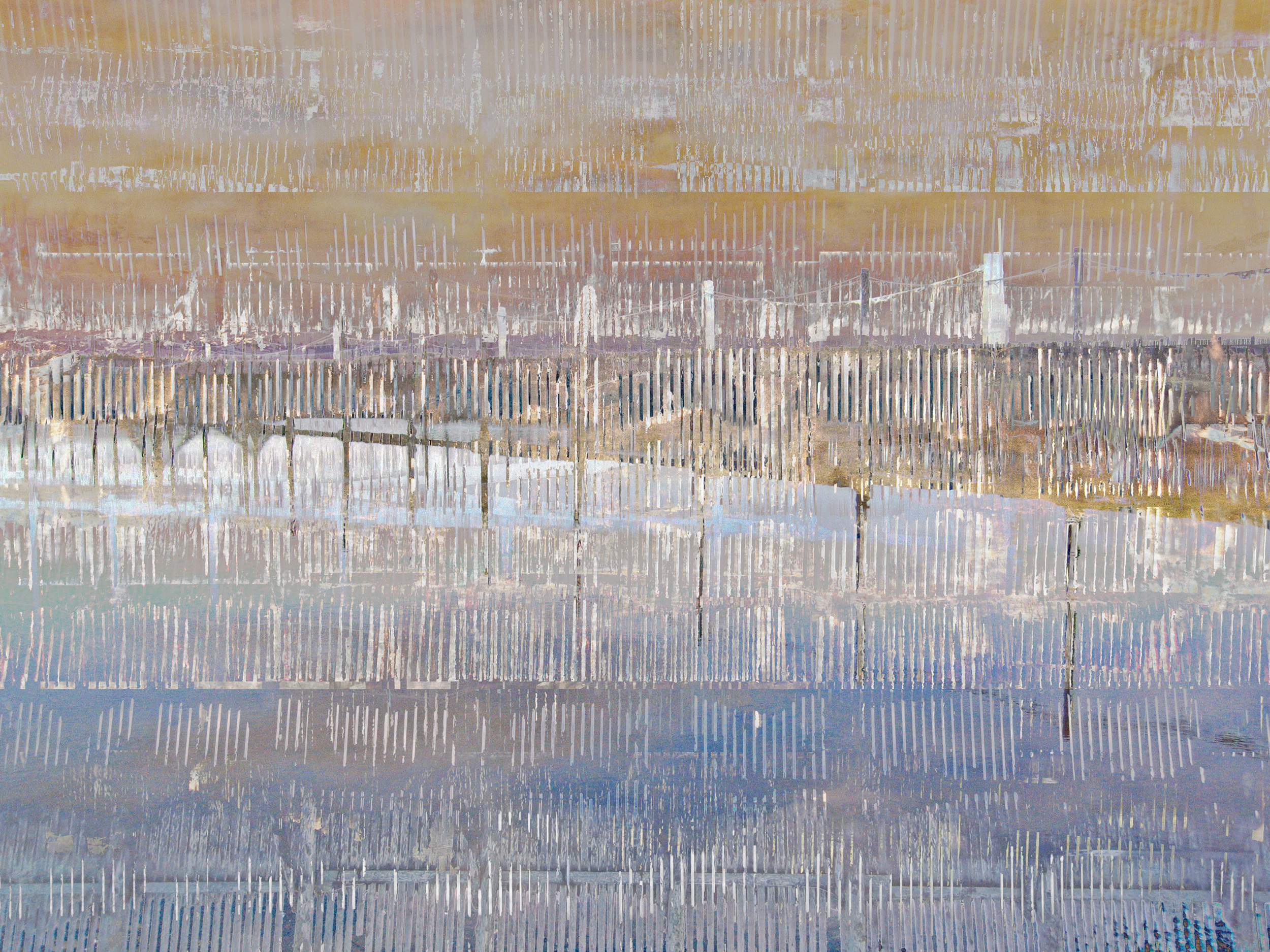 pigment prints dimensions variable 2010
Lobster Flats
phrases of randomized text are central elements in the published book.
click below for partial preview. Click here for FULL BOOK PREVIEW and purchase.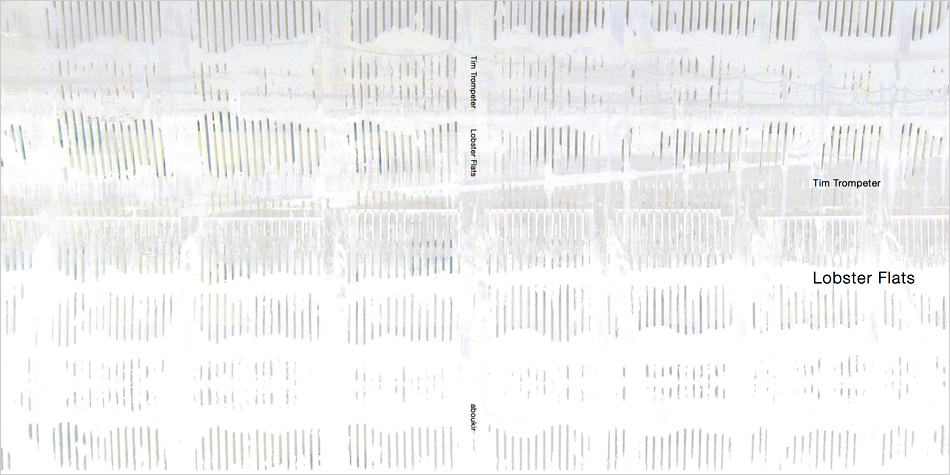 30 x 40 inch Lobster Flats prints in the studio prior to exhibition in 2011



© 2021 Tim Trompeter